What's New with My Site?
I update my site after each of my trips and after each season. So, every few months, my site will change drastically; please check back frequently! I'm planning on doing a lot of photography when I drive through Alaska with my family this summer, so that will be the next major site revision. If you have any questions about amateur photography that you'd like me to write about, please contact me.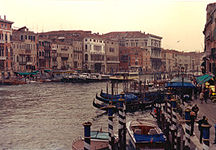 What's New With My Travels?
ASSACON, May '06 http://www.assacon.com
San Francisco, California; Memorial Day Weekend
Workshop Title: Altered States of Sex, Love, Intelligence
Co-facilitators:
Sobey Wing, Vancouver B.C. and Iona Miller, So. Oregon

The mixing of the psychedelic experience and the world of relationships can be a road to enlightenment or suffering. Love itself being considered a drug gives rise to possibilities of harm reduction approaches to the way we share energies. Sobey Wing and Iona Miller provide an inter-generational bridge in a culture lab investigating the potentialities of dyad voyages from preparation to post-integration of the entheogenic experience. Use of aphrodisiacs will also be touched upon. Looking at questions that hinder our intimacies and create armoring of the heart, we will seek ways to empower the resource states in ourselves. Applications draw on tools that including free writing, discussions and breakout groups, movement and self hypnosis as we explore ways to re-pattern mind states to anchor more sacredness in our love and sexuality.

See ASSACON page here for more details.